Home Décor
All our Wood products are unique hand selections and are not mass produced. They are all hand carved and most of them are one of a kind old pieces.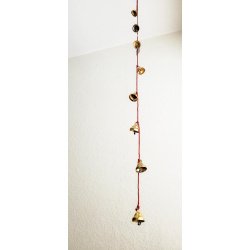 Hanging string metal 8 bells, medium size 1.25", string length 43". CLICK ON VIDEO BELOW.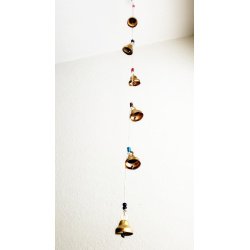 Metal bells 6 on string 39" long. Bell size 2". SEE VIDEO BELOW.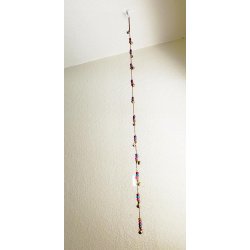 Door String with brass small Ghungroo Bells and multi color glass beads 42". WATCH VIDEO BELOW.